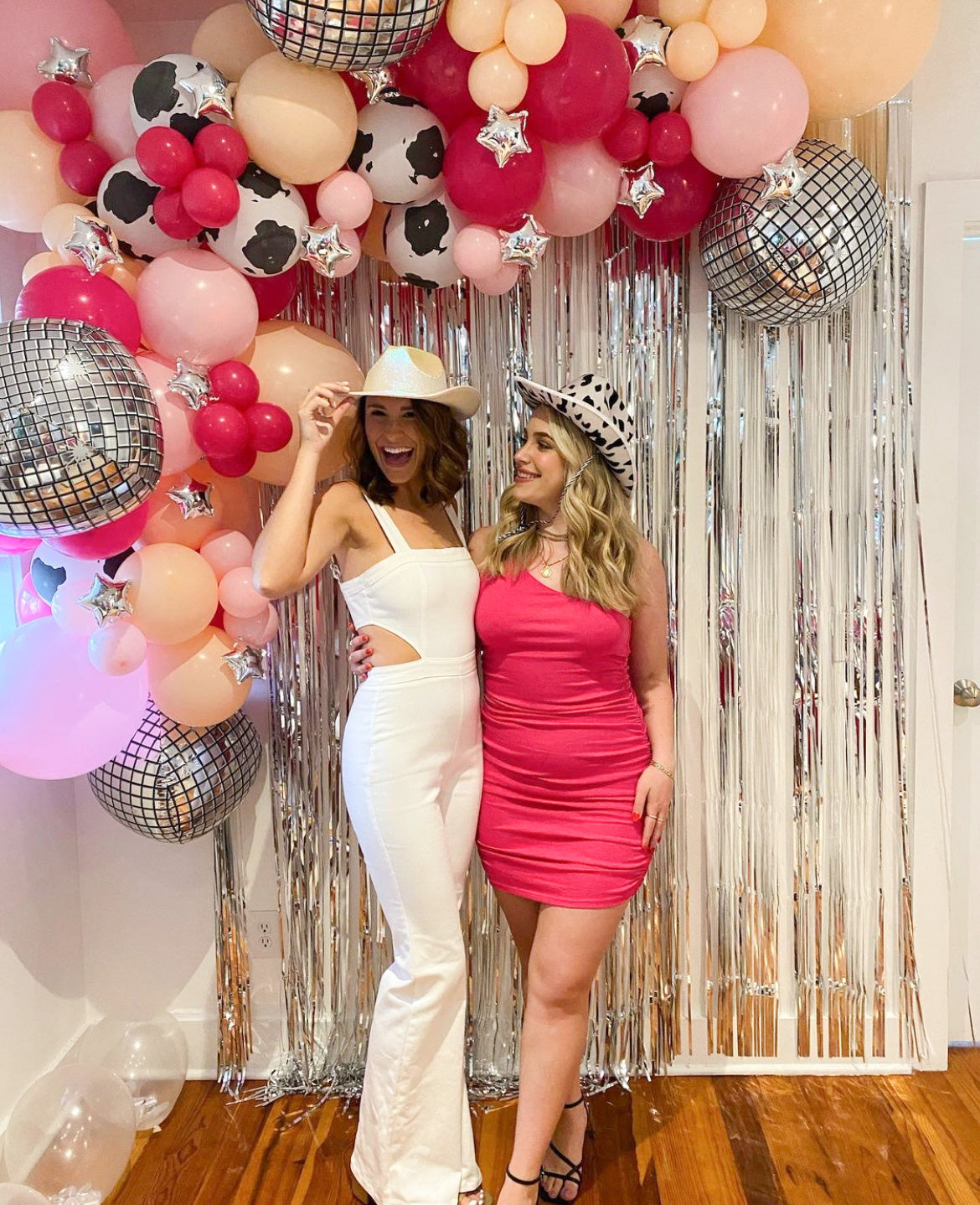 balloons & bachelorette party decor
custom
balloon designs
Have a theme for your bachelorette? Let me know in the contact form and we can run with it! I live for a good theme!
Balloon Garlands $23 a foot
Personalized Decals $10-$15
Mylar Engagment Rings $5 each
Balloon Wall starting at $500
Champagne spill $23 dollars a ft
Bar Cart Weekend Rental $75
Faux Greenery $20 per every 10ft
Future Mrs. Jumbo with Tassel $65
Need something else?
We are happy to make traveling to Charleston easier, whatever that maybe. Just let us know and we can try to make it happen for you!